How to make a nutcracker
To make a fine quality nutcracker, there are as many as 130 separate procedures.
However, we could summarize some points as following:
1. First – Choose the wood. The wood can not be soft wood or hard wood. The soft deform easily and the hard wood is difficult to work. It is very important to choose a right wood for making nutcrackers.
2. Dry the wood – The wood is first dried several years outside, cut to dimension and dried inside after that. Due this takes lots of room, many nutcracker makers buy their wood from suppliers who have dried the wood with kilns to the desired moisture content.
3. Cut the wood – the work piece is guided by an experienced craftsman through the high speed milling cutter. The beveling and slotting is also done on precision machines. Boards are straightened and cut to thickness on special planes. Here dovetailing, milling and drilling are done.

4. Shape and sending the wood – the blocks of wood are then hand turned on a lathe. This process requires high skill and experienced craftsman to work on. Another power drills and polishing wheels pass from hand to hand as holes are drilled. Bevels cut, pieces pegged, and the wood is polished and glued.The art of the wood carver gives the finishing touches to the wooden figures. No machine can replace this art as it is the carver who adds the detailing which makes the product so interesting and pleasing for people.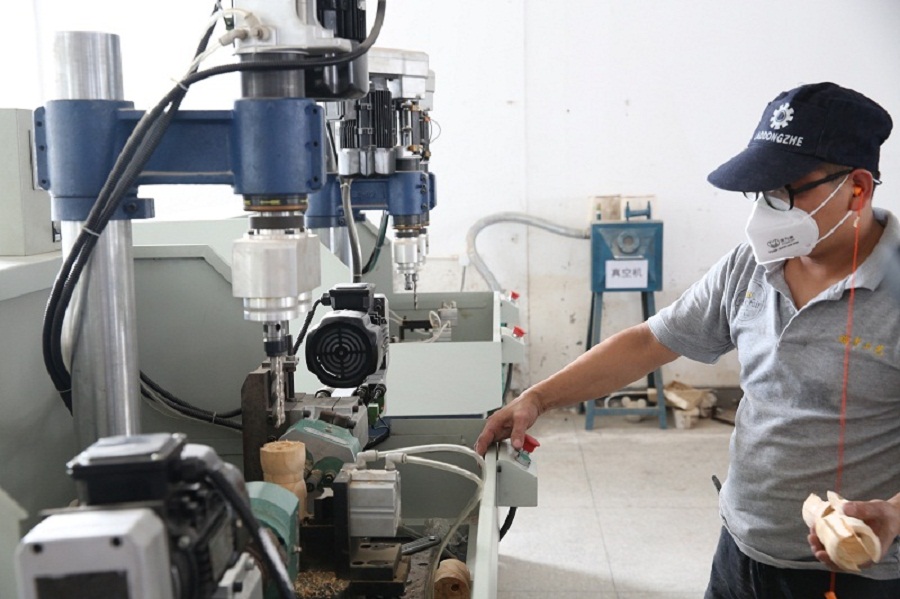 5. Priming the figures – The figures are given a smooth undercoating by repeated dipping and spraying. This is for create a shining and smooth touching of the nutcracker.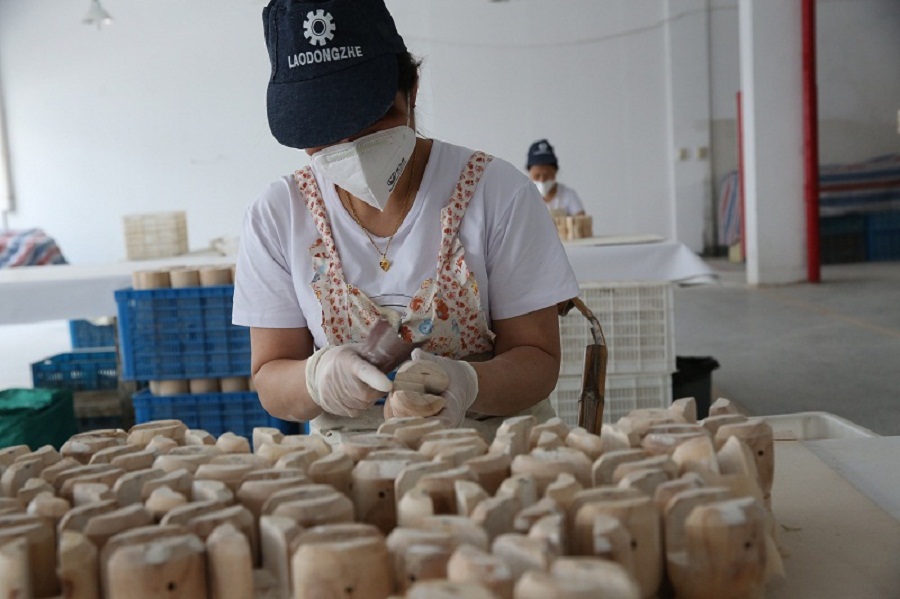 6. Final painting – All of the painting is done by hand. The experienced of the artists make every brush stroke count.
Each color must dry before the next can be applied.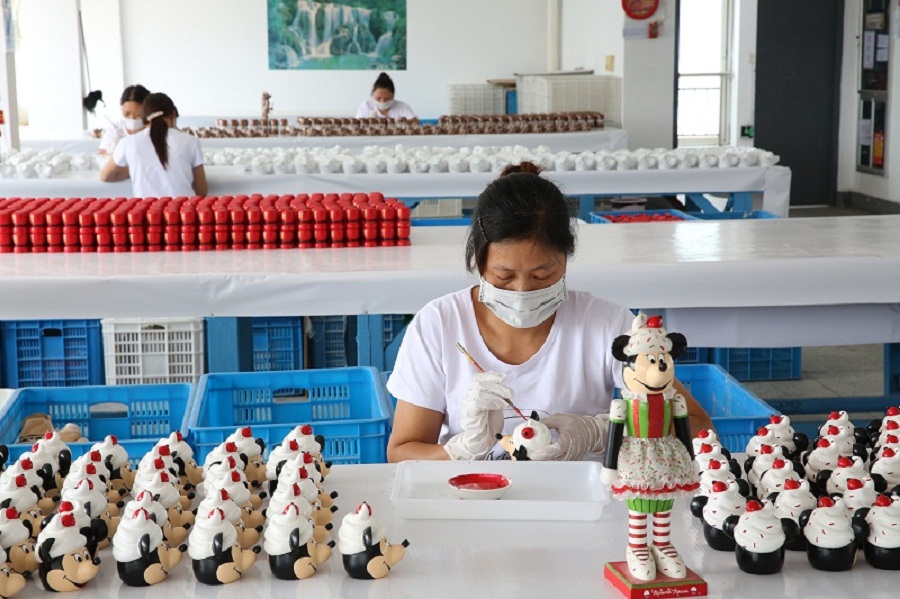 7. Assembling – Head, body, arms and legs are to be assembling at first after painting. Then the body is assembled hair and beards by glued. Hats and other cloth pieces are added along with trims and accessories such as braids, guns, baskets, drums, etc. Inspectors are always present carefully checking the quality of the product. No piece leaves the workshop without being tested to prove that piece of work meets all quality demands.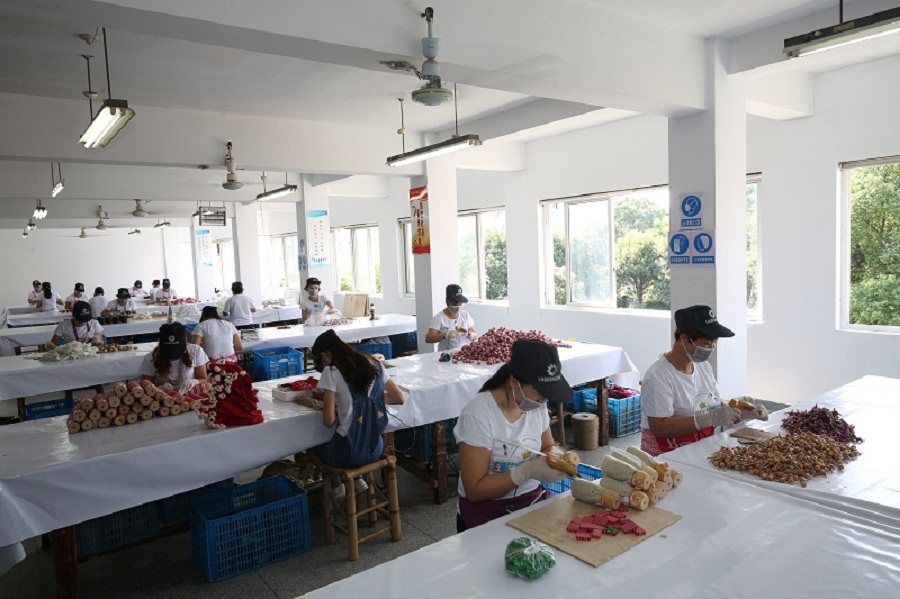 8. Package – The finished nutcracker is packaged in a box and placed on shelves in the shipping room to await delivery to the wholesaler, then to the retailer and eventually to the hands of the collector.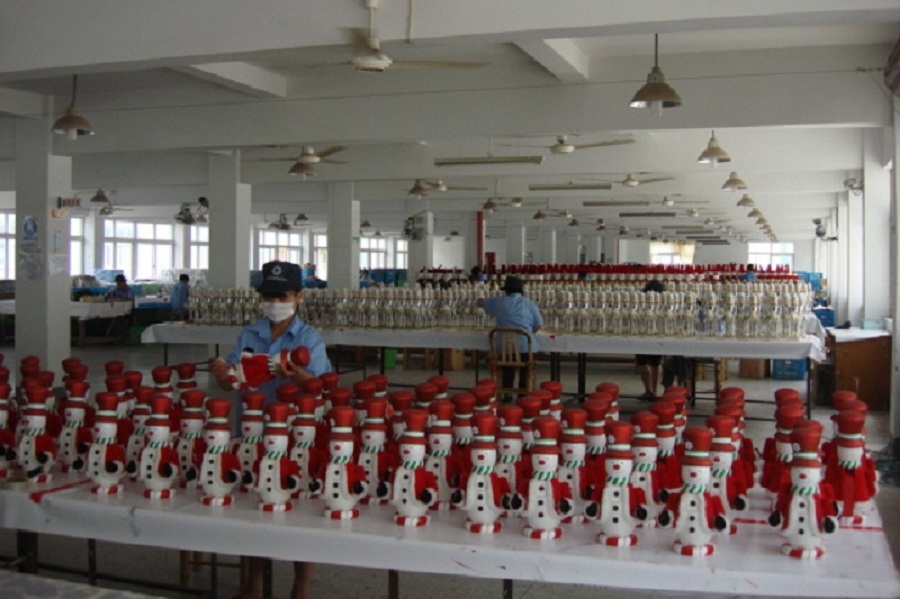 Please feel free to give your inquiry in the form below.
We will reply you in 24 hours.